Grand Koliba
This is a project in a prestigious, quiet, and prominent location high above the city. Four low-rise apartment buildings in a luxurious and enclosed private area. A large park with multifunctional playgrounds and a square with the highest fountain in the city. Spacious apartments with terraces or gardens and so much more. You can choose your turnkey apartment exactly according to your style at the New Living Center in Bratislava.
The service we provide is designing and furnishing your home in the best way possible, with a special focus on doing it as soon as possible. We are given the opportunity to enter the premises before the final inspection date, and as a project partner we know all the apartments in the project. 😊
Set up a meeting and come see us to choose everything for your interior
See examples of visualizations here:
A TAILORED OFFER FOR YOUR HOME IN THE GRAND KOLIBA PROJECT
Find out what we have prepared for you.
COMPLETE FURNISHING OF YOUR FLAT WITH BUILT-IN ELEMENTS WORRY FREE FROM €8,890
All prices include VAT, including assembly and transport (€168).
AN EXAMPLE OF THE STANDARD EQUIPMENT FOR A 3-ROOM FLAT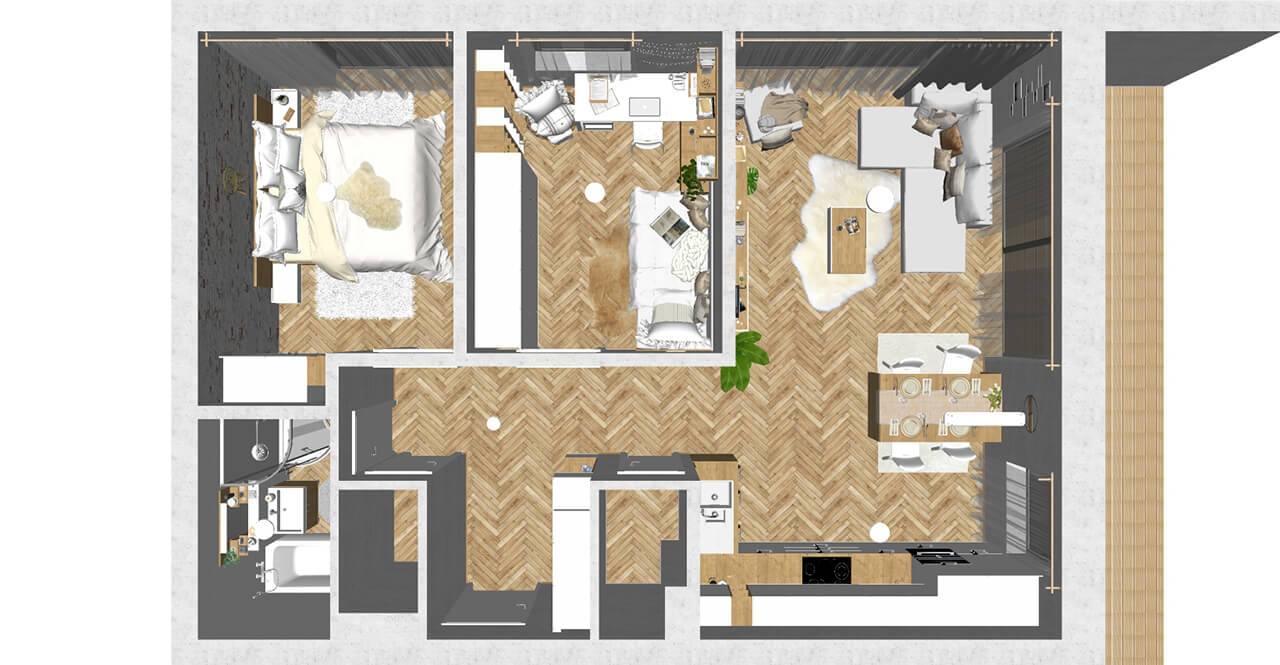 Laminate finish white, matte, smooth
Open shelf unit with wood decor (3 options) in white matte, smooth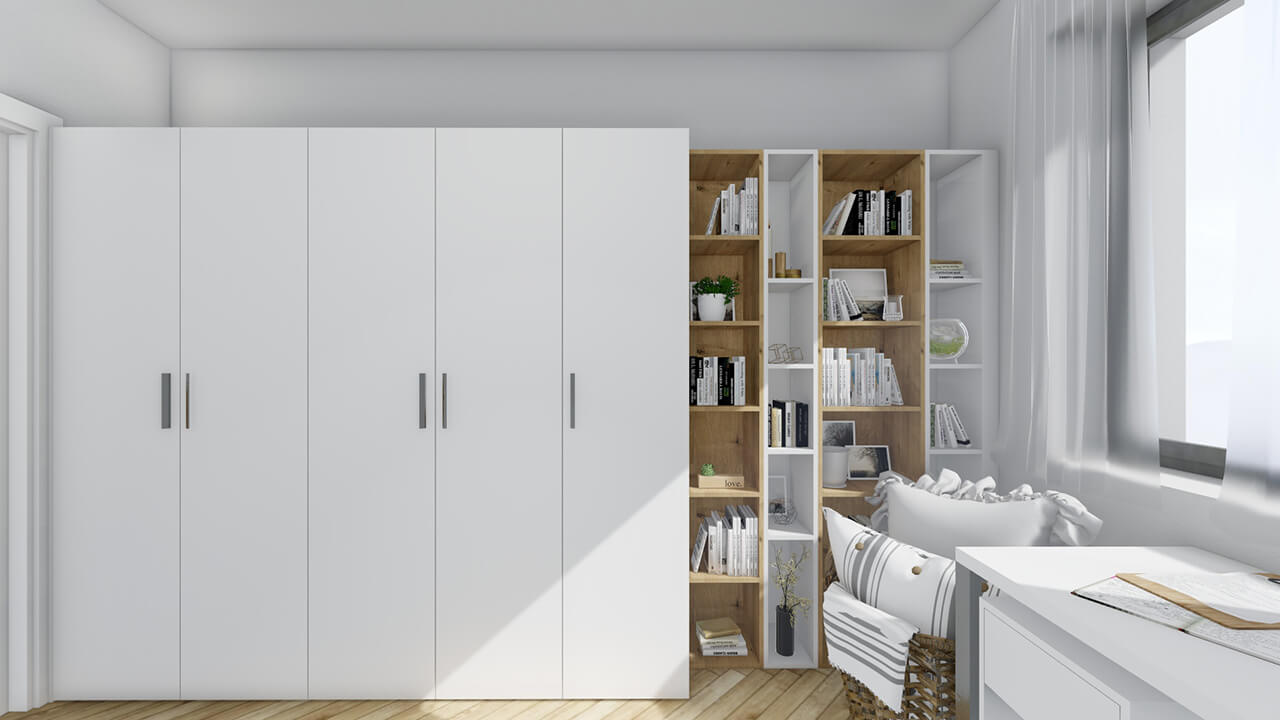 Laminate finish, white, matte, smooth
Open wood shelf unit (3 options)
Atypical wardrobe with custom seating
Laminate finish white, smooth, matte + a seating area with wood decor (3 options)
Classic opening
Handles + hangers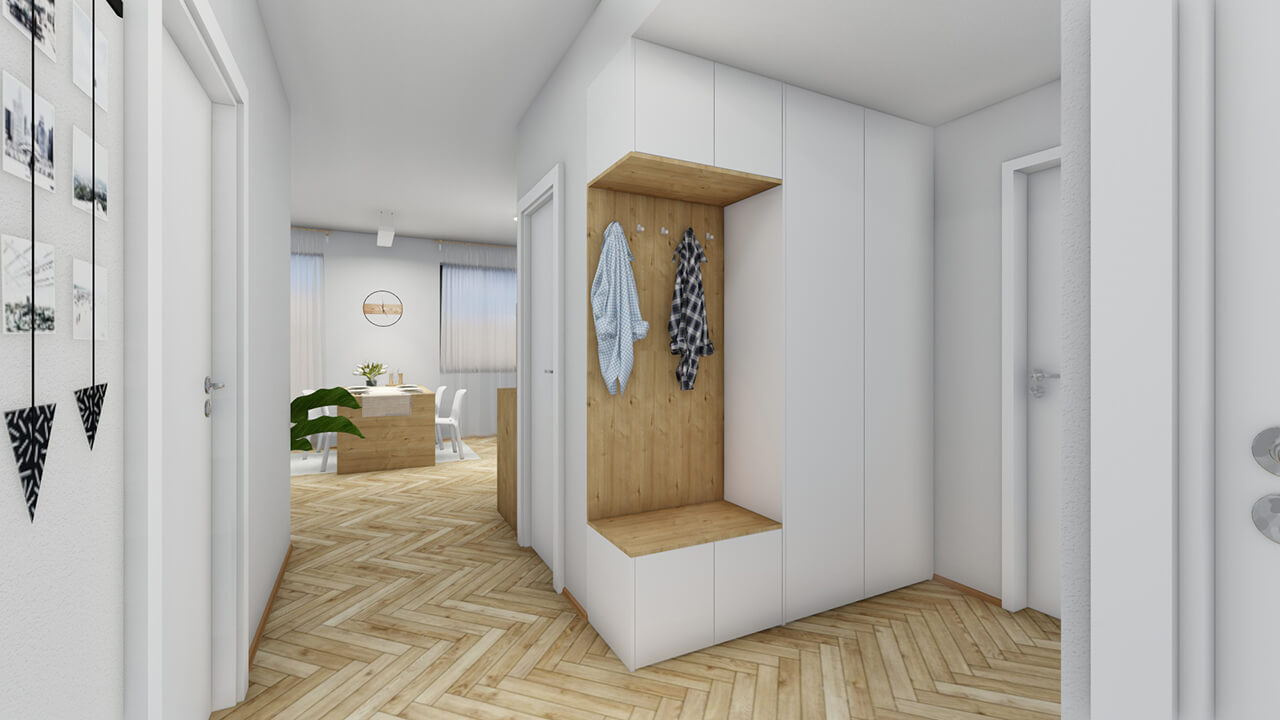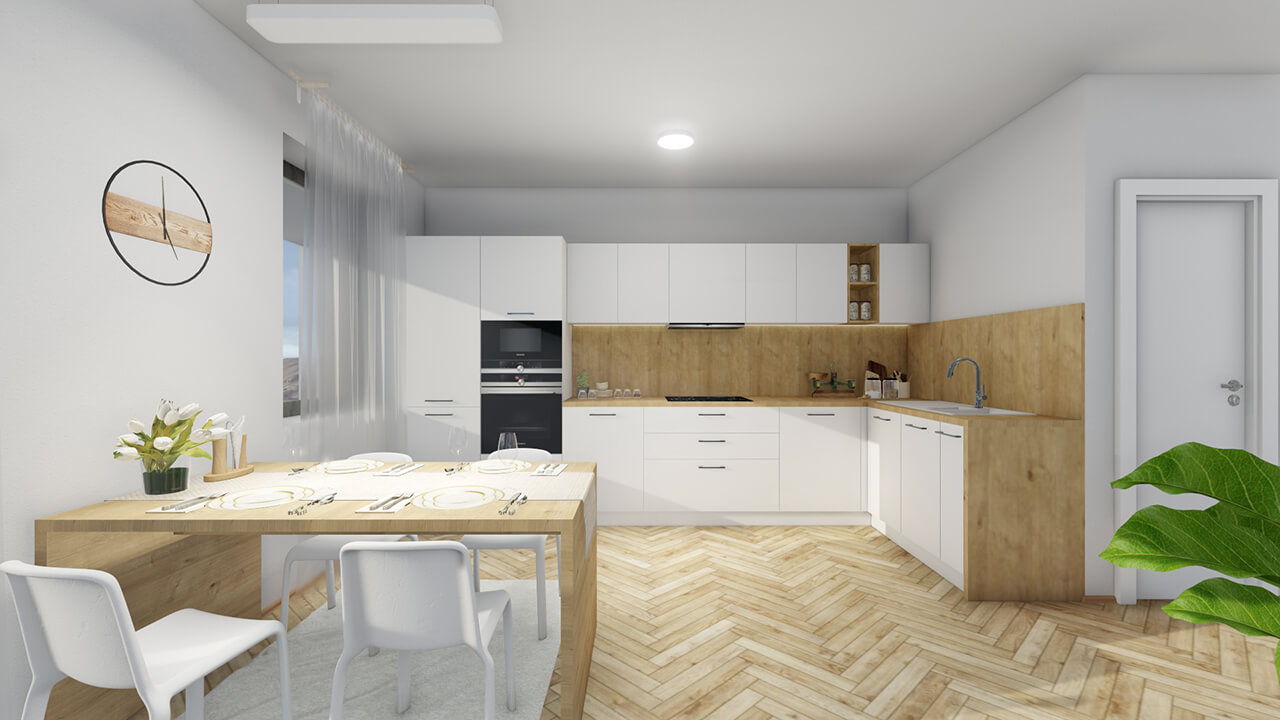 Laminate finish in white, matte, smooth color + wood decor (3 options)
Worktop (3 options),
Hinged opening door with a self-braking mechanism
Handles (3 options) + sink + faucet
           Price without appliances
Cabinet under the sink, wood decor
(3 options),
Shelf set with a mirror, wood decor
(3 options).
In case of any questions
do not hesitate to call us.
Ing. Zdenka Kuráková Auxtová
Project Manager