Príďte nás navštíviť do nášho showroomu v centre bývania NEW LIVING CENTER.
Pred budovou bezproblémovo pohodlne zaparkujete zdarma.
Náš showroom nájdete rovno oproti hlavnému vchodu do budovy /vstupné dvere vedľa ktorých je aj vstup do kaviarne/.
Ak by ste sa chceli poradiť s našimi architektmi o konkrétnych veciach je pre Vás najlepšie ak si dohodnete termín online
Alebo Emailom na ekoma@ekoma.sk, telefonicky +421 910 809 990, aby sme sa Vám mohli v dostatočnom čase venovať.
FIND US
New Living Center
Rožňavská 5303/4
Bratislava
OPENING HOURS
Mon-Fri 9:00 – 18:00
Sat 10:00 – 15:00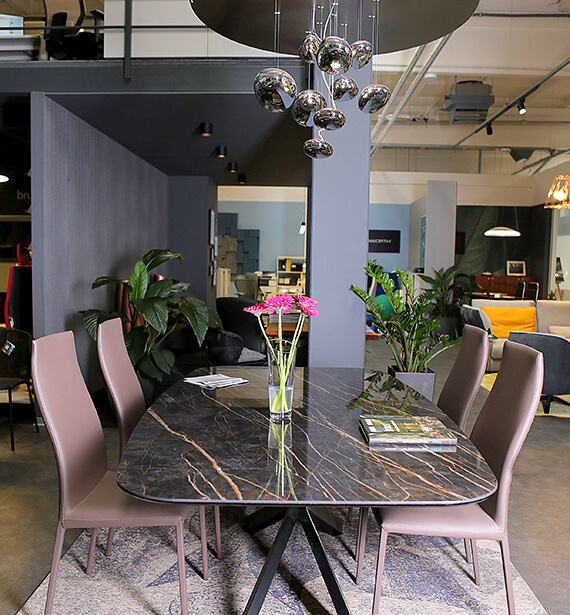 SHOWROOM
Come see our furniture on display to see how we furnish modern interiors for our clients. You can make an appointment by phone or using the online form. You will be accompanied by our professional team of designers.
Find out more about the showroom.
The best option is to book a specific time.
Make an appointment at a specific time
We are looking forward to meeting you.
New Living Center
Rožňavská 5303/4
Bratislava
Opening hours
Mon-Fri 9.00 – 18.00 h
Sat 10.00 – 15.00 h
INVOICING INFORMATION
EKOMA design, a.s.
Dlhé Diely I. 3454/6
841 04 Bratislava
Slovak Republic
ID No.

47131705
VAT No.

2023773554
VAT ID

SK2023773554