Come visit us in our showroom in the NEW LIVING CENTER.
There is plenty of free parking in front of the building.
You will find our showroom directly opposite the main entrance to the building / the entrance door is right next to the entrance to the cafe /.
If you would like to consult with our architects about something specific, it is best for you if you make an appointment online.
Or you can send an email to ekoma@ekoma.sk or call us at +421 910 809 990 so we can attend to your needs in a timely manner.
FIND US
New Living Center
Rožňavská 5303/4
Bratislava
OPENING HOURS
Mon-Fri 9:00 – 19:00
Sat 9:00 – 13:00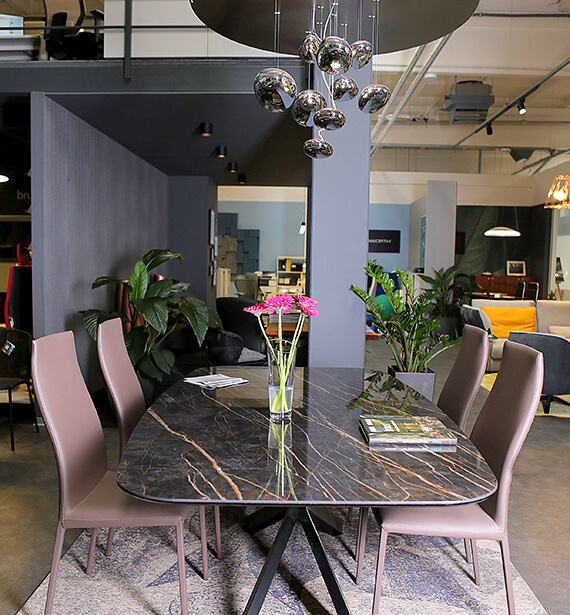 SHOWROOM
Come see our furniture on display to see how we furnish modern interiors for our clients. You can make an appointment by phone or using the online form. You will be accompanied by our professional team of designers.
Find out more about the showroom.
The best option is to book a specific time.
Make an appointment at a specific time
We are looking forward to meeting you.
New Living Center
Rožňavská 5303/4
Bratislava
Opening hours
Mon-Fri 9.00 – 19.00 h
Sat 9.00 – 13.00 h
INVOICING INFORMATION
EKOMA design, a.s.
Dlhé Diely I. 3454/6
841 04 Bratislava
Slovak Republic
ID No.

47131705
VAT No.

2023773554
VAT ID

SK2023773554