COMPANY PROFILE
We have been operating in the furniture market since 1995. Over time, we have become a company that provides comprehensive interior solutions for family houses and residential interiors, offices, hotels, restaurants, congress halls, and various other residential projects.
We can solve entire interiors or only part of it, depending on what the customer wants.
When realizing interiors, we use furniture from renowned foreign furniture manufacturers, and we produce custom-made elements for interiors in Slovakia. We are officially authorized dealers of foreign manufacturers in Slovakia.
We also work as a kitchen studio, providing 2D and 3D kitchen designs for our individual customers as well as for large deliveries of kitchens for residential projects such as Hlboká, Panorama City, Stromová, Zuckermandel, Fuxova, and Klingerova.
Many years of experience and strong long-term relationships with our suppliers allow us to provide quality service to our customers. We strive to provide our customers with a very high level of service to ensure their satisfaction.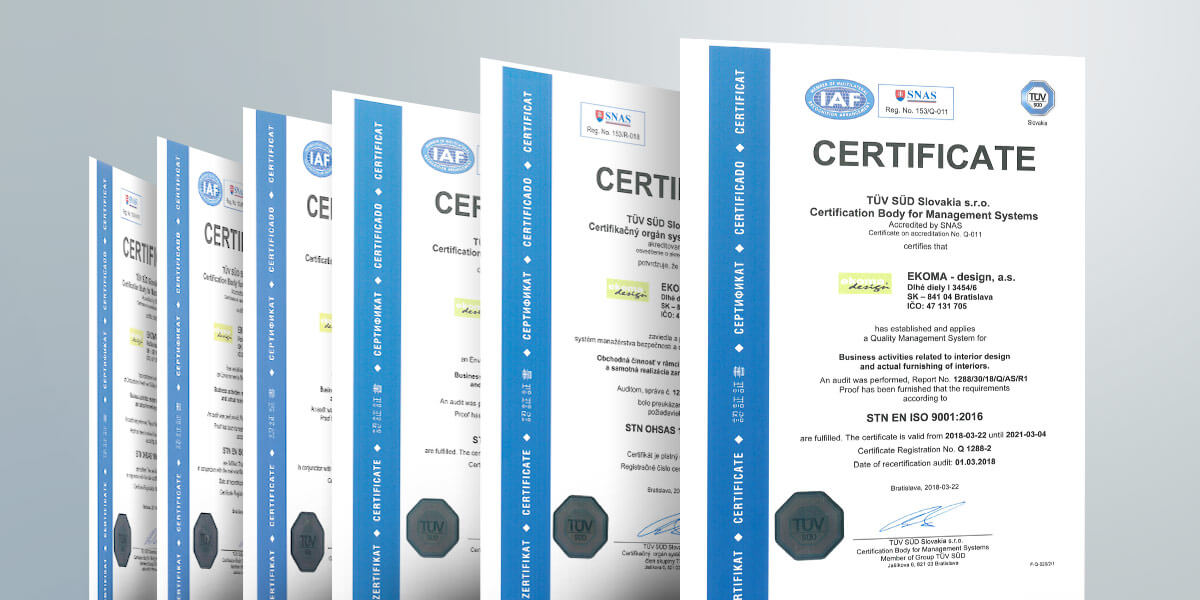 QUALITY POLICY
Our company works in accordance with ISO standards. Every year we meet these standards and obtain an ISO quality certificate.