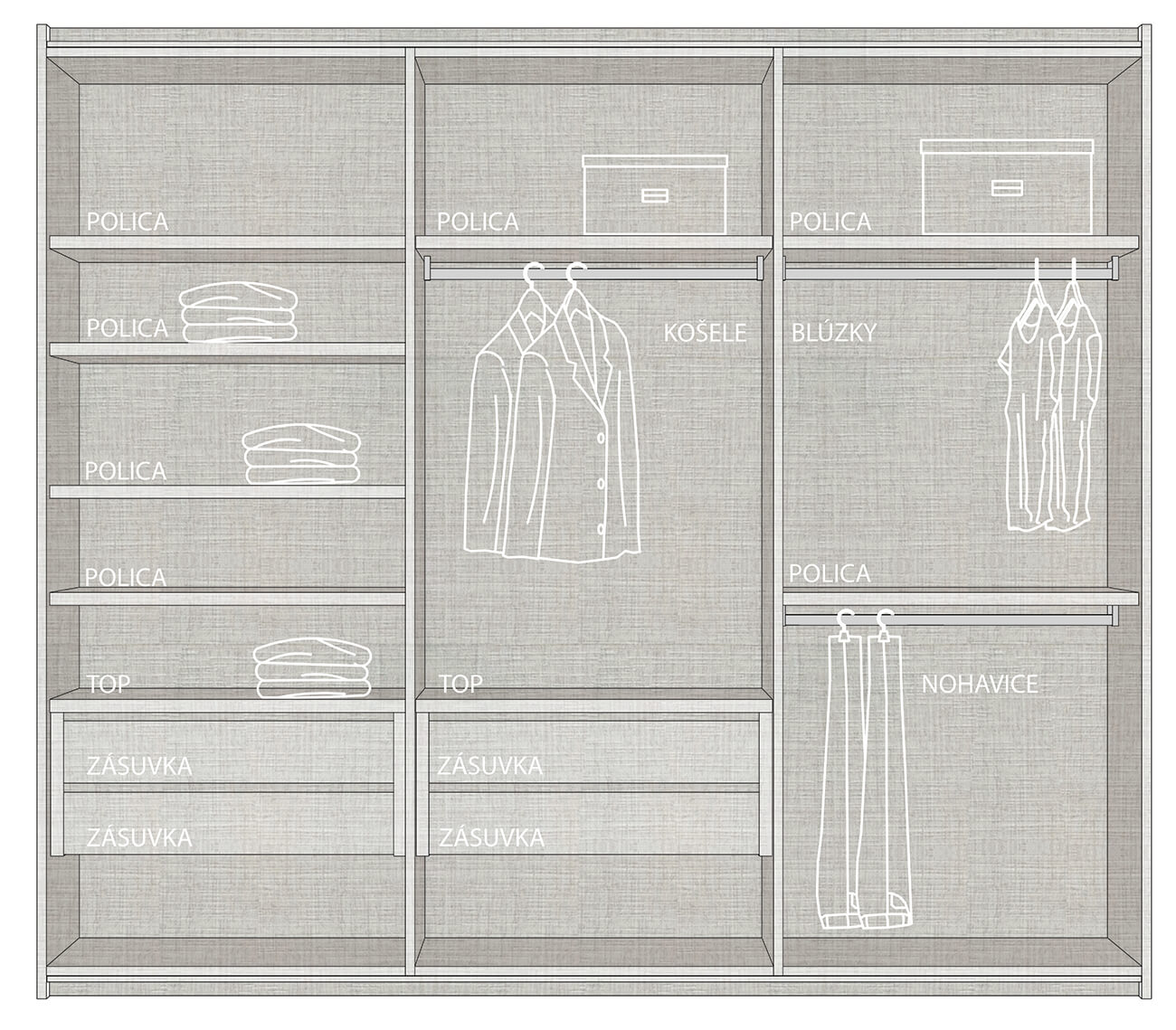 Wardrobe systems from a leading Italian manufacturer. Whether you need a small practical wardrobe or a large wardrobe room, our wardrobes are long-lasting and well-crafted with great attention to detail.
The doors on wardrobes can be classic opening, sliding, or sliding on one plane. Wardrobe shelves and drawers can be fixed or adjustable.
For the above-standard EUROVEA project, we offer you selected wardrobes in various material designs, based on the three basic moods of the project.
We offer the external design of wardrobes in two material design alternatives, namely laminate and lacquered. The door also includes a recessed Icona handle.
The body of the wardrobes always has a laminate design with a pleasant textile decor.
The possibility to individually configure the interior equipment and the selection of materials and individual details according to your ideas is a matter of course.
In case of any questions
do not hesitate to call
Ing. Zdenka Kuráková Auxtová
Project Manager