APPLIANCES
WE ARE PREPARING THIS PAGE WITH THE MOST CURRENT OFFER FOR YOU.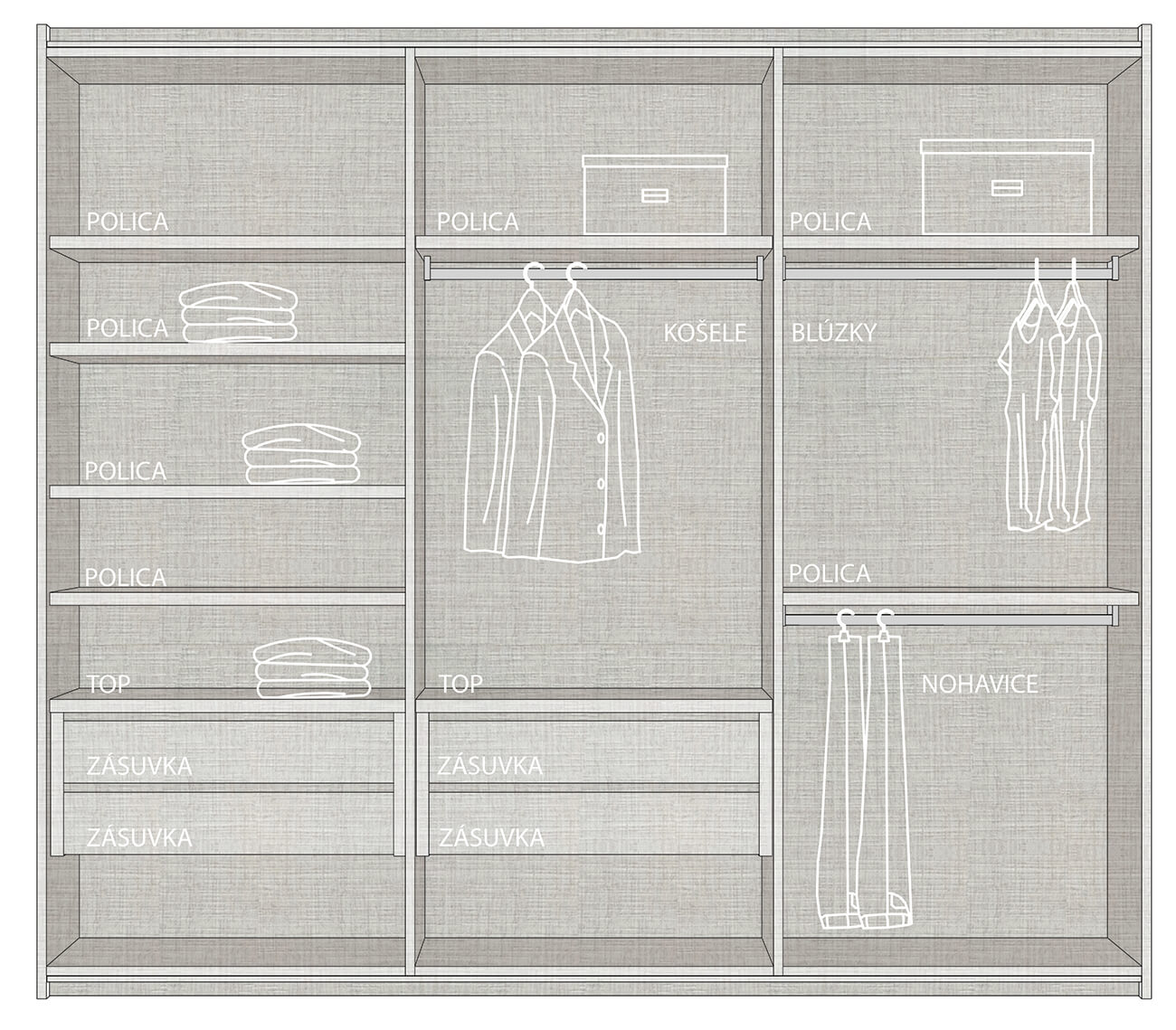 Šatníkové systémy od popredného talianskeho výrobcu. Či už potrebujete malý praktický šatník alebo veľkú šatníkovú miestnosť, naše šatníky sú dlhotrvácne a kvalitne vypracované s veľkým dôrazom na detail.
Dvere na šatníkoch môžu byť klasické otváravé, posuvné, posuvné do roviny. Poličky a zásuvky v šatníkoch môžu byť fixné alebo nastaviteľné.
Pre nadštandard projektu EUROVEA Vám prinášame vytypované šatníky v rôznych materiálových prevedeniach, farebne vychádzajúcich z troch základných nálad projektu.
Vonkajšie prevedenie šatníkov ponúkame v dvoch alternatívach materiálového prevedeniach a to laminátové alebo lakované. Súčasťou dvierok je aj zapustená úchytka Icona.
Korpus šatníkov je vždy v laminátovom prevedení, v príjemnom textilnom dekore.
Samozrejmosťou je možnosť individuálnej konfigurácie vnútorného vybavenia a výber materiálov a jednotlivých detailov podľa Vašich predstáv.
V prípade otázok
nám neváhajte zavolať
Ing. Zdenka Kuráková Auxtová
Projektový manažér